Are you tired of seeing the same faces in the environmental movement? Are you looking for inspiration from a more diverse group of environmentalists? Look no further than these champions for change.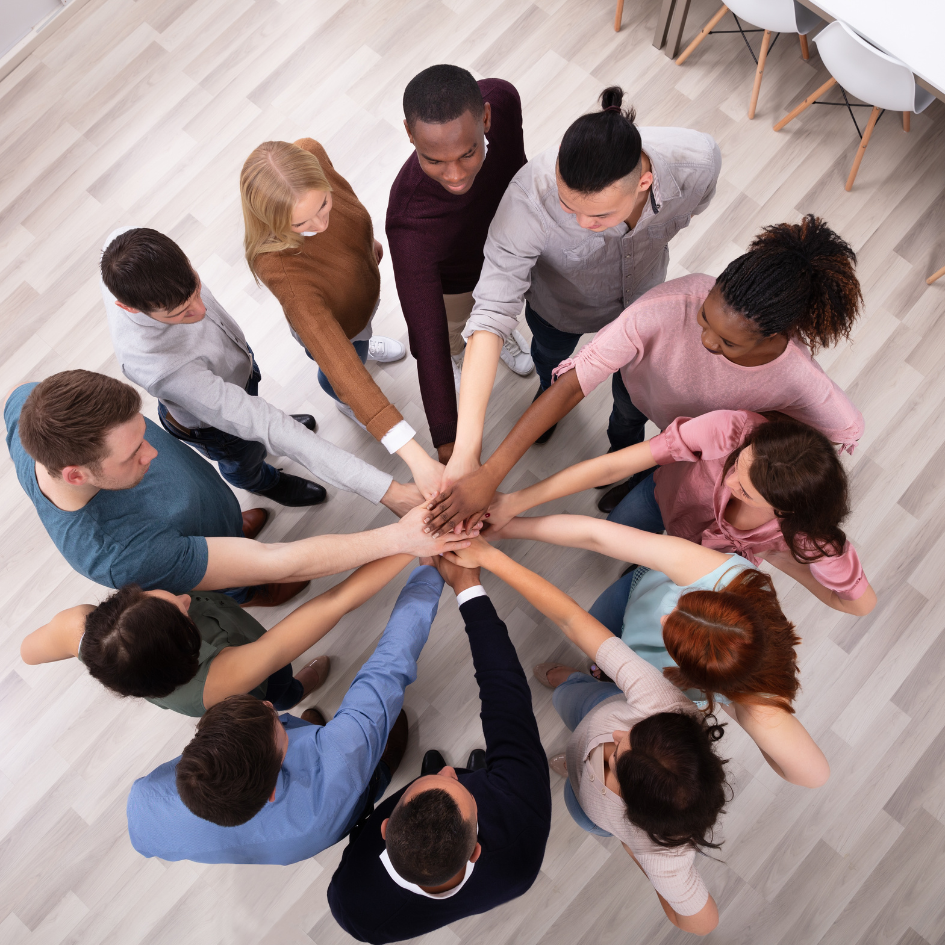 As a dedicated environmentalist, I have been following the work of these inspiring individuals who are making a difference in their communities and beyond. They are people of color who are leading the charge for environmental justice and sustainability.
From activists to scientists, these individuals are using their voices and expertise to fight for a healthier planet and a more equitable future. They are showing us that environmentalism is not just a white, middle-class movement, but one that includes people of all backgrounds and experiences.
I will be sharing the stories and work of some of the top environmentalists of color that I am following on social media. Get ready to be inspired and motivated to join the movement for a better world.
Mustafa Santiago Ali, Founder of the Hip Hop Caucus
If you're looking for an environmentalist to follow on social media, Mustafa Santiago Ali, the founder of the Hip Hop Caucus, is someone you should definitely check out. Not only is Ali an accomplished environmental activist, but he also has a wealth of experience working in government agencies such as the Environmental Protection Agency (EPA) and the White House Council on Environmental Quality. Ali has been a leading voice in the movement to make environmentalism more inclusive and diverse, and his work with the Hip Hop Caucus has helped to engage young people of color in environmental activism. Whether you're interested in climate change policy, environmental justice, or just want to hear more about Ali's inspiring story, following him on social media is a great way to stay informed and inspired.
Xiye Bastida, Youth Activist and Co-Founder of Re-Earth Initiative
One environmentalist of color who is making waves on social media is Xiye Bastida. As a youth activist and co-founder of the Re-Earth Initiative, Bastida has been a leading voice in the fight against climate change. Her passion for environmental justice stems from growing up in San Pedro Tultepec, Mexico, where she witnessed the devastating effects of climate change firsthand. Through her work with the Re-Earth Initiative, she has organized youth-led campaigns to raise awareness about climate change and promote sustainable practices. One notable campaign was "100 Grannies," where young people collected stories from elderly women about their experiences with climate change and shared them on social media to amplify their voices. By following Bastida on social media, you can stay informed about the latest environmental issues and be inspired by her tireless efforts to create a more sustainable world.
Leah Thomas, Intersectional Environmentalist
Leah Thomas, also known as Green Girl Leah, is an intersectional environmentalist and advocate for diversity and inclusion within the environmental movement. As a woman of color herself, Leah recognizes the urgent need for more diverse voices within the movement and uses her platform to amplify underrepresented voices.
Intersectionality
One of Leah's key beliefs is that environmentalism must be intersectional – meaning that it must take into account the ways in which social and environmental issues intersect. For example, she highlights the fact that communities of color often bear the brunt of environmental harm, such as exposure to toxic waste or air pollution. She also acknowledges that low-income households may not have access to sustainable products or may not be able to afford them. By addressing these inequalities and advocating for change on multiple fronts, Leah believes we can build a more just and sustainable future for all.
Social Media Presence
Leah has a strong presence on social media, particularly on Instagram where she has amassed over 200k followers. Her platform allows her to share educational resources, highlight important causes and organizations, and engage with her followers around issues related to sustainability and social justice. She also runs an online course called "Intersectional Environmentalism 101" which provides a deeper dive into the concepts she advocates for.
By following Leah on social media, you will be exposed to new perspectives on environmentalism that are often overlooked in mainstream discourse. You will also gain access to a wealth of resources and information on how to make your own lifestyle more sustainable while advocating for change at a systemic level.
Dominique Palmer, Founder of Black Millennials 4 Flint
If you're looking for an environmentalist who is making a difference in their community, look no further than Dominique Palmer. As the founder of Black Millennials 4 Flint, Palmer has been a vocal advocate for the residents of Flint, Michigan, who have been dealing with a water crisis since 2014. Her organization works to raise awareness about the ongoing issue and to provide support to those affected by the contaminated water.
Palmer's work has not gone unnoticed – she was recently named a CNN Hero and has been featured in several media outlets for her efforts. Through her social media accounts, she shares updates on the progress of her organization and the state of the water crisis in Flint, as well as resources for those who want to get involved. But her activism doesn't stop at water issues – she is also passionate about environmental justice and works to empower marginalized communities to take action on a variety of environmental issues.
If you're looking for inspiration from an environmentalist who is truly making a difference, be sure to follow Dominique Palmer on social media. Her dedication to the people of Flint and her commitment to environmental justice are a shining example of what can be achieved when we put our minds to it.
Zanagee Artis, Co-Founder of Zero Hour
If you're looking for an inspiring environmentalist to follow on social media, look no further than Zanagee Artis, co-founder of Zero Hour. This organization is a diverse group of youth activists who are working towards a more sustainable and just future for all. Artis himself is a powerful voice for change, particularly in the fight against climate change and pollution. He has been featured in numerous media outlets, including Rolling Stone and Teen Vogue, and has even testified before Congress about the urgent need for environmental action.
One of Artis' key messages is that climate change disproportionately affects communities of color and low-income communities. He advocates for policies that address this inequity, such as the Green New Deal and environmental justice legislation. He also emphasizes the importance of youth engagement in the environmental movement, encouraging young people to take action and make their voices heard.
If you're interested in following Artis and learning more about his work with Zero Hour, be sure to check out his social media channels. His Instagram and Twitter feeds are full of informative and inspiring content, including updates on his activism and his thoughts on current environmental issues. By following Artis and other environmentalists of color on social media, you can stay informed and engaged in the fight for a more sustainable future.
Isra Hirsi, Co-Founder of Youth Climate Strikes and Co-Executive Director of the Climate Equity Project
Isra Hirsi is a name that many environmentalists have come to know and admire. As the co-founder of Youth Climate Strikes and co-executive director of the Climate Equity Project, Hirsi has been working tirelessly to make sure that young people of color have a voice in the fight against climate change. Her efforts have not gone unnoticed, as she was named one of TIME Magazine's "Top 100 Next" in 2019. Through her work, Hirsi has been able to bring attention to the intersectionality of climate change and social justice, highlighting the fact that those who are most affected by climate change are often the ones who have the least resources to combat it. Her social media presence has been an instrumental tool in spreading awareness and mobilizing young people to take action. By following Hirsi on social media, you can stay up-to-date on the latest developments in the fight against climate change and learn about ways to get involved.
It's important to recognize and elevate the voices of environmentalists of color, who bring unique perspectives and experiences to the fight for a more sustainable future. By following and supporting these champions for change on social media, we can learn from their insights, amplify their messages, and work together towards a more just and equitable world. Let's make sure that the environmental movement is inclusive and diverse, so that we can create lasting solutions that benefit all communities and protect our planet for generations to come.